EAGLE COUNTY -
Westbound I-70 was closed Friday for more than an hour in Glenwood Canyon after a semi jackknifed and nearly plunged off the elevated section of I-70 Friday morning.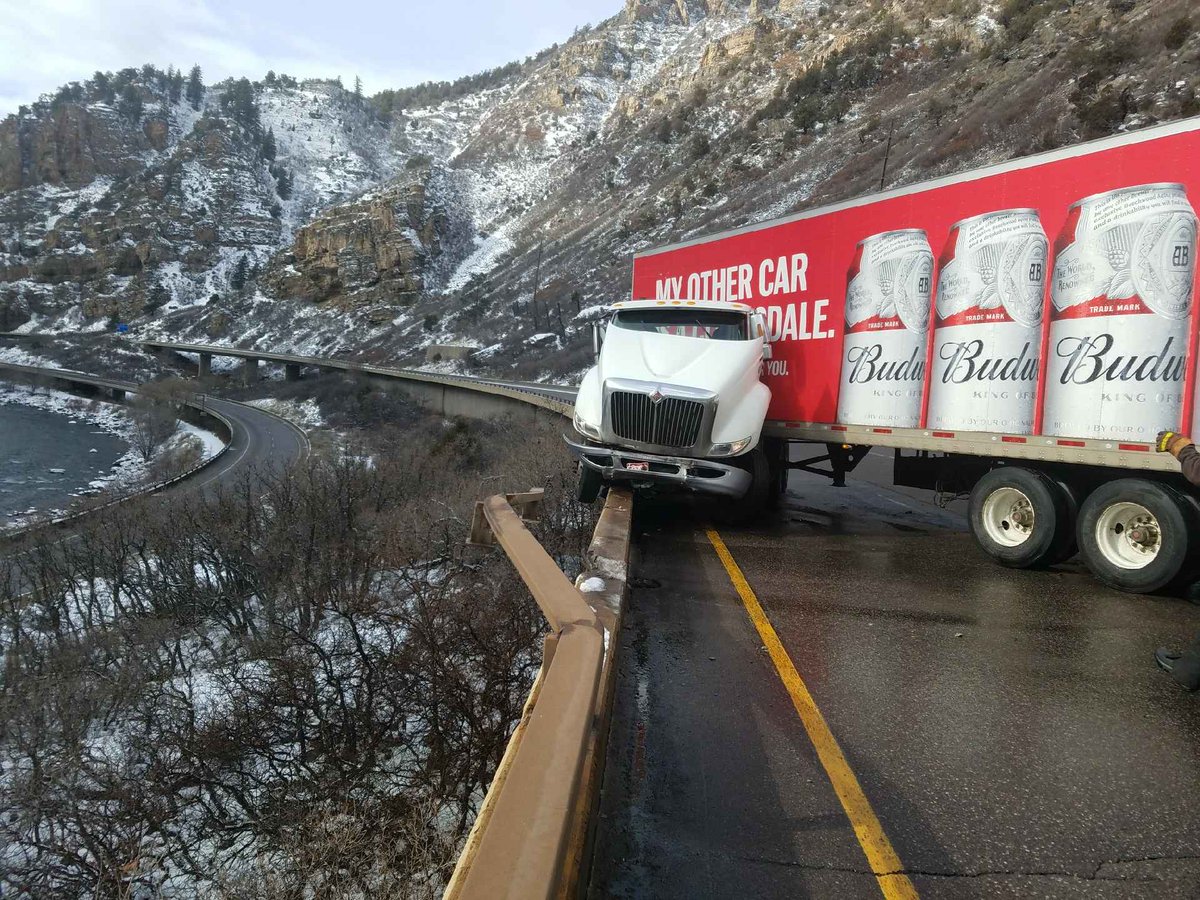 State Patrol responded to the crash a little before noon.
One wheel of the truck was hanging off the edge of the elevated section of the roadway. Pictures showed the railing on top of the safety barrier had been knocked off from the force of the crash.
The truck was lifted off of the barrier and the interstate was reopened a little more than an hour later.