PUEBLO -
For the second time in three months, a Pueblo area citizen has reported to News 5 that they've found dangerous items in their vehicles after they were stolen and returned to them by Pueblo Police.
Stayci, who lives in Pueblo West, told News 5 her truck was stolen last Wednesday morning and found crashed in downtown Pueblo.
Stayci said Pueblo Police cleared out the vehicle of evidence and arrested those in the truck, but missed a loaded handgun.
"If that seat was lifted up when it was searched it would have been seen immediately," she said. "The seat was completely down and when we were trying to clean things out, it was lifted up and there was a gun directly in the middle of the floor and it wasn't hidden, it wasn't tucked away, nothing."
Stayci said she found a drug pipe and a gun after the truck had been towed and returned to their Pueblo West home.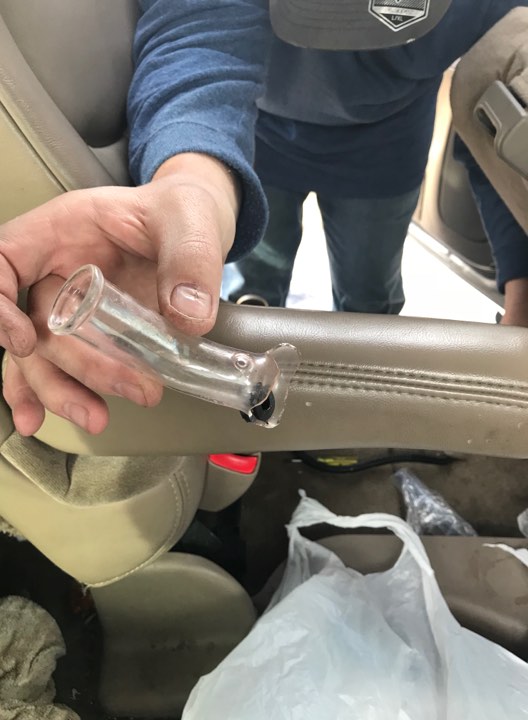 Stayci said she called the Pueblo County Sheriff's Office after she said Pueblo Police told her to just throw the drug pipe and other belongings out in the trash.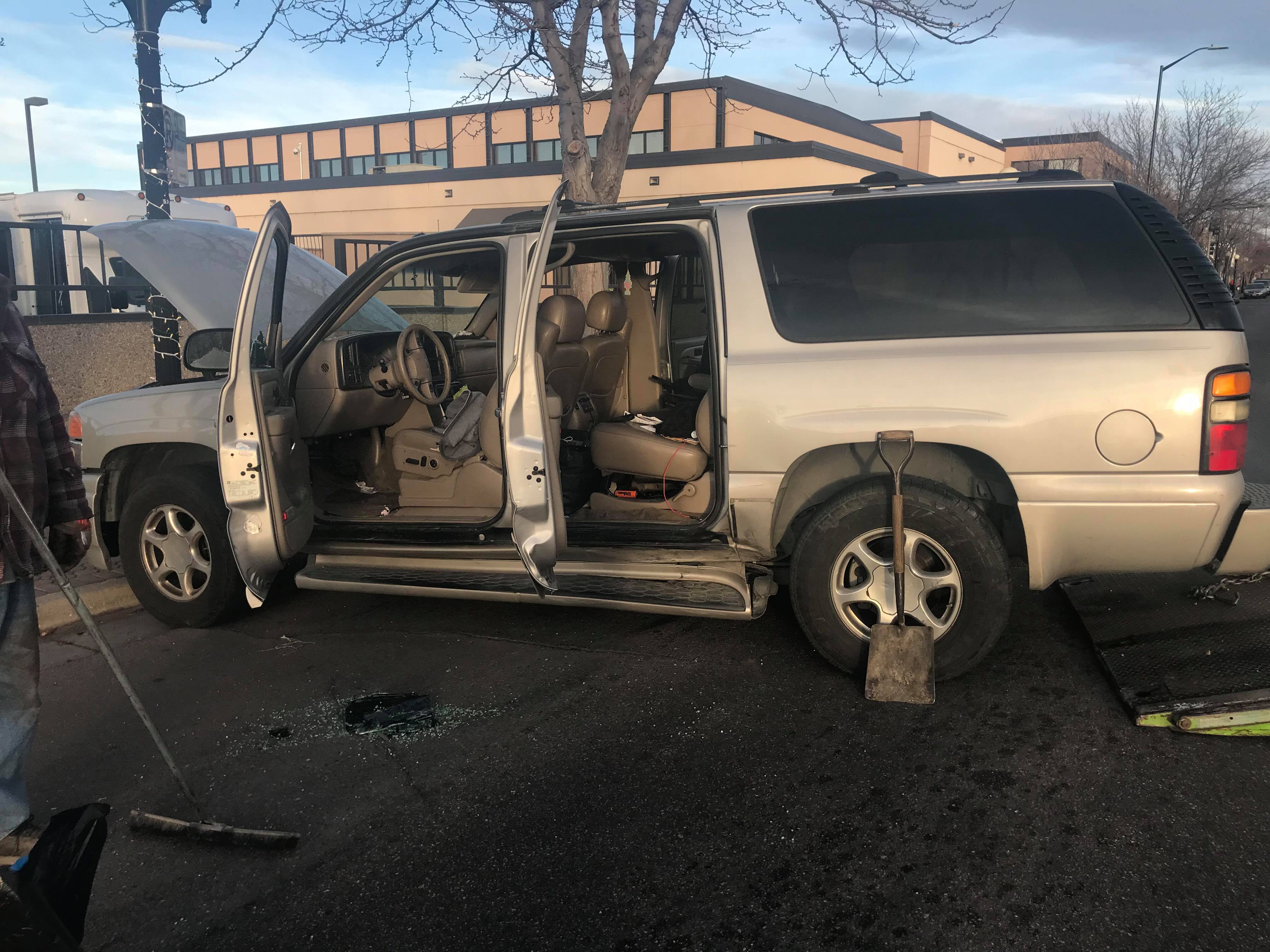 The Sheriff's Office confirms to News 5, they recovered a silver and black, Smith & Wesson 9mm handgun.
The white powder that Stayci found in a make up case in the truck tested negative for drugs the Sheriff's Office said.
If this story sounds familiar, it should.
In October, News 5 reported on Doug Armstrong's truck that was stolen and returned to him with syringes and suspected drugs still inside.
That evidence has since been collected by Pueblo Police, News 5 is told.
Now, Stayci is just hoping police take their time with all of the stolen vehicles so nobody else has to deal with a similar situation.
"I know that the PD has so much on their plates with all of the theft and crime and drugs and all of this terrible stuff that's been going on in our town, but I just really with that they could be more careful and thorough with things," she said.
News 5 reached out to the Pueblo Police Department for comment on this story and to find out how this happened after News 5 was told the inventory process of stolen vehicles was addressed with officers, but did not hear back.