Welcome to a world of better hearing.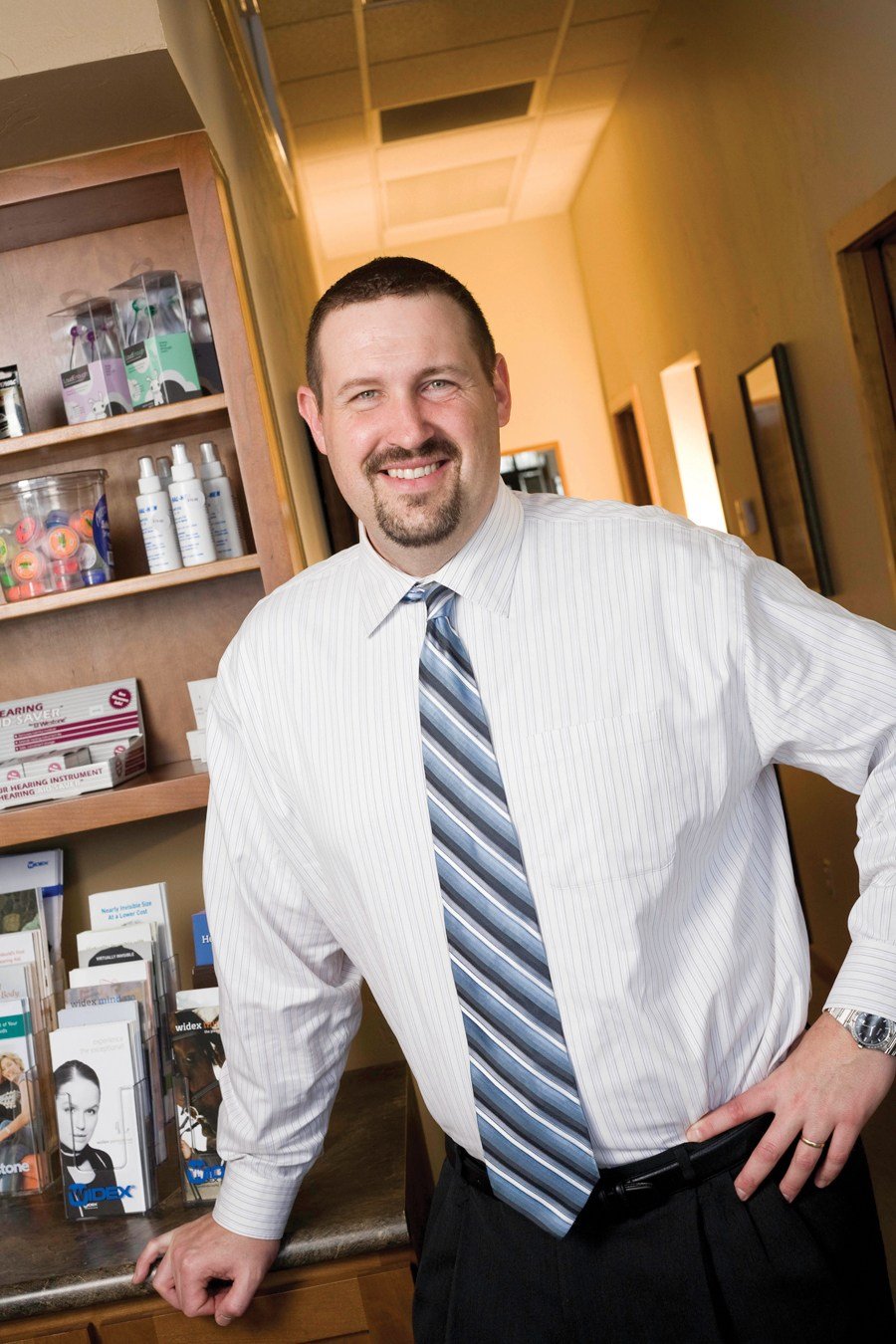 Hearing Consultants of Colorado Springs was established in 1981 by Dr. Becky McGlynn. Our Audiologists, Dr. Becky McGlynn, Dr. Michael Iliff and Dr. Cassie Iliff, enjoy learning about their patients' lifestyles and the communication problems the hearing loss is causing. We make recommendations based on both the type and degree of hearing loss as well as the patient's lifestyle and budget. With today's wide variety of hearing aid products, we can help anyone improve their hearing/communication ability.
OUR SERVICES:
-Assessment, Diagnosis and Treatment of Hearing Disorders for Adults and Children
-Hearing Aids
-Tinnitus Evaluation and Treatment
-Advanced Digital Hearing Aid Technology Prescribed For Specific Hearing Loss
-Aural Rehabilitation and Counseling, including Assistive Listening Devices
-Custom Made Ear-Plugs for Swimmers, Sports Enthusiasts, Musicians, Industrial Workers,etc.
-Hearing Aid Repair
-Cochlear Implant assessment / evaluation, mapping and programming
-Personal Sound Amplifiers
-Hearing Aid Batteries and accessories
It's our focus to provide state of the art technology with professional care at affordable prices you deserve and expect. Hearing Consultants of Colorado Springs is Colorado Springs' best option for new hearing aids and better hearing.
To schedule a hearing or tinnitus evaluation, call (719) 633-1494 or click

here

.
0% Financing Available!
-Most Insurances, Health Savings & Flexible Spending Accounts Accepted-
Verify what you think you heard
Listener:
If you have the slightest doubt that you understood a message correctly, confirm the details with the talker. It could save you some embarrassment or complications later.

Communication partner:
When giving directions, such as where and when to meet for a meeting, ask your partner who has a hearing loss if she is clear on the directions by saying something like, "Did that make sense?"
Accentuate the positive
Listener:
Use positive words when you need help from your communication partner, such as "Could you please speak a bit louder?" instead of "You're going to have speak louder if you want me to understand you."
Communication partner:
When the listener with a hearing loss asks you to say something a little bit louder, take it as a compliment! It means she really wants to understand what you are talking about.
Be assertive
Listener:
Politely let your communication partner know what you need to make the conversation flow more easily. At a group meeting, for example, if everyone is talking at once, suggest that only one person at a time talk. If you are on a conference call, suggest that each participant identify himself or herself when they say something, such as "This is Pat. I think we should have the fundraising event on a weekend."
Communication partner:
If the person you are talking with indicates that they have a hearing loss and need you to speak a bit louder or a bit slower, try to accommodate their needs, but like Goldilocks and the porridge, it needs to be "just right"; i.e., not too slow, not too fast; not too loud, not too soft." The accommodations you make will enable the conversation to flow more easily for both of you.