Welcome to a world of better hearing.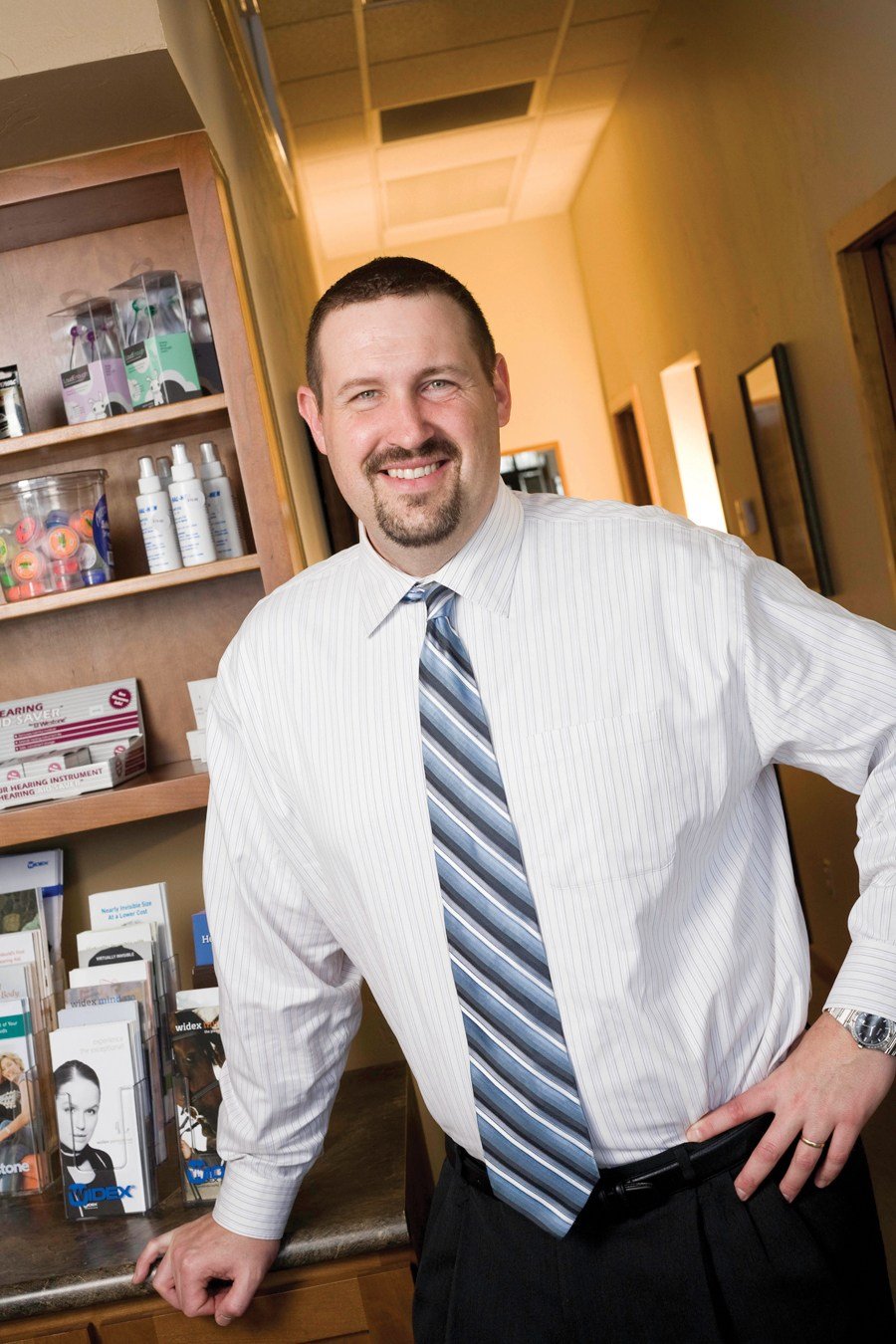 Hearing Consultants of Colorado Springs was established in 1981 by Dr. Becky McGlynn. Our Audiologists, Dr. Becky McGlynn, Dr. Michael Iliff and Dr. Cassie Iliff, enjoy learning about their patients' lifestyles and the communication problems the hearing loss is causing. We make recommendations based on both the type and degree of hearing loss as well as the patient's lifestyle and budget. With today's wide variety of hearing aid products, we can help anyone improve their hearing/communication ability.
OUR SERVICES:
-Assessment, Diagnosis and Treatment of Hearing Disorders for Adults and Children
-Hearing Aids
-Tinnitus Evaluation and Treatment
-Advanced Digital Hearing Aid Technology Prescribed For Specific Hearing Loss
-Aural Rehabilitation and Counseling, including Assistive Listening Devices
-Custom Made Ear-Plugs for Swimmers, Sports Enthusiasts, Musicians, Industrial Workers,etc.
-Hearing Aid Repair
-Cochlear Implant assessment / evaluation, mapping and programming
-Personal Sound Amplifiers
-Hearing Aid Batteries and accessories
It's our focus to provide state of the art technology with professional care at affordable prices you deserve and expect. Hearing Consultants of Colorado Springs is Colorado Springs' best option for new hearing aids and better hearing.
To schedule a hearing or tinnitus evaluation, call (719) 633-1494 or click

here

.
0% Financing Available!
-Most Insurances, Health Savings & Flexible Spending Accounts Accepted-
Here are some more tips for hearing aid users in order to be successful with their hearing aids:
•

Wear them, even when you don't want to

— It's important that you wear your hearing aids every day so you'll be comfortable with them in all situations and every environment. Some environments are tough to adjust to with hearing aids, but this just makes it all the more important for you to wear your hearing aids all the time. Allowing your brain and ears to learn how to work together again will only be possible if they have consistent exposure. Wearing your hearing aids infrequently will keep your ears and brain from connecting correctly again, make adjusting to sounds harder and will slow down your ability to focus and adjust to multiple voices and sounds.

•

Open mind, positive outlook

— You'll get much more out of your hearing aids when you go into them with an open mind and a positive focus. Try to keep in mind all the quality-of-life benefits they provide when adjustments get hard and keep your mind open to the fact that nothing is perfect and adjustments might need to be made.
•

Learn all you can about your hearing loss

— The more you know about your limits, the easier it is to surpass them. Check out our blog each week for information regarding hearing loss, hearing aids, hearing aid features, tips for cleaning, using, adjusting and more to help yourself adjust quickly and easily.
•

Set realistic expectations

— Nothing cures hearing loss, but hearing aids can truly help you regain much of what you're currently missing. There is no 100-percent fix, but be sure to set yourself realistic expectations such as hearing better in one-on-one conversations, understanding speech better in noisy environments and other reasonable goals.
•

Be patient

— Like riding a bike, hearing aids take time to master. But once you do, wearing your hearing aids will be second nature.